Pictures & Files - Upload
GrammophonTeam, Sat Aug 15 2015, 12:56pm
Maximum size of file is 1MB!
Attach a picture or file: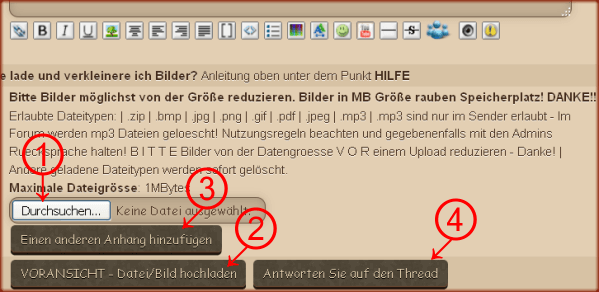 1) Please click "Durchsuchen" to browse your harddrive and select a file. Permitted files: jpg, jpeg, png, gif (pictures) and pdf & zip
2) Click "Voransicht" (Preview) to upload and see your picture/file.
3) With "Einen anderen Anhang hinzufügen" you may select another file/picture. Again you have to click "Voransicht" to upload the file
4) With "Antworten (Reply) Sie auf den Thread" you submit your posting.